Marc and Audrey Leishman's Begin Again Foundation honored by Sepsis Alliance
December 13, 2016
This article has been reposted courtesy of the Sepsis Alliance.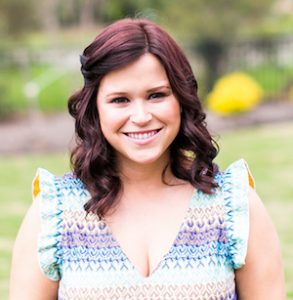 The Begin Again Foundation is the first recipient of the 2016 Erin Kay Flatley Spirit Award in honor of its role in helping survivors of sepsis, toxic shock syndrome, and ARDS (acute respiratory distress syndrome).
The Begin Again Foundation was inspired by Audrey and Marc Leishman, following Audrey's fight with sepsis. Neither she nor Marc knew what sepsis was before it changed her life. Audrey developed toxic shock syndrome (TSS), which then triggered the sepsis. As she fought for her life, her husband, a professional golfer, was called home from the Masters Tournament, because Audrey's doctors did not know if she would live.
Audrey did survive, but only after being in a coma for five days and then working hard to regain her health. She is left with some lasting effects from sepsis, such as fatigue and weakness. She overcame the grim outcome of less than 5% chance of survival and writes about here experience at www.psdontusetampons.com. While Marc and Audrey went through a terrible experience, they realized that they wanted to give back to the community. To this end, they began the Begin Again Foundation in the fall of 2015. Its mission is to assist survivors of sepsis, TSS, and ARDS with one-time $1,000 grants that can be used towards their most pressing needs.
"I am very humbled and honored that [Begin Again] was selected for the first Erin Kay Flatley Spirit Award," Audrey told Sepsis Alliance. "I am acutely aware every day how lucky I am to have survived sepsis when so many others, like, Erin, do not. I want to live everyday of my life honoring those that did not make it. I have become passionate about raising awareness of the symptoms of sepsis in effort to prevent many more deaths. Additionally through the Begin Again Foundation we want to ease the financial burden that falling ill with sepsis can place on a person and their family. If we can take any stress off of them so that they can focus on their recovery then it is our absolute privilege to do so."
"Before I became ill with sepsis I had never heard of it. It was not until I had been discharged from the hospital and did my own research did I realize how many people are affected by it. I strongly believe that awareness will save lives and the Sepsis Alliance is spearheading that movement. I want to support their efforts in any way possible and I truly believe that our partnership can and will save lives."
Sepsis Alliance is the leading nonprofit patient advocacy organization in North America. Sepsis Alliance's mission is to save lives by raising awareness of sepsis as a medical emergency. The organization works with multiple partners to host national and local community events, distribute educational information, and promote training and education on sepsis prevention, early recognition, and treatment. Sepsis Alliance also supports sepsis survivors and family members with information about sepsis and post sepsis syndrome, as well as a Faces of Sepsis community forum. The sepsis.org website receives more than 1 million visits each year. Sepsis Alliance, a 501(c)(3) charitable organization, is a GuideStar Gold Rated Charity.
For more information, please visit www.sepsis.org.